Workshop Pit Safety Covers
Easy and very quick to use
About Workshop Pit Safety Covers
Workshop Pit Safety Covers
Easy and very quick to use, our range of pit safety covers prevent your employees from falling into the vehicle inspection pit – while still offering full access to the vehicle's underside. Available in a choice of expandable, manual rolling pit covers or automatically operated models, these lightweight covers will quickly and easily protect open vehicle pits from accidental falls.
Expandable Inspection Pit Covers
These are an expandable aluminium cover that locates through drop in pins into the pit rail, each panel expands to 2000mm from a contracted length of only 540mm and weighs only 17.6kg to allow for easy handling. Multiple section are used to cover the desired pit length. These covers can cover pit openings of 900mm through to 1300mm.
Pit Cover Compatibility
Our pit covers are available to be fitted to our prefab and suspended ceiling pits that we manufacturer and aren't a standard off the shelf product. In some cases our pit covers are able to be retrofitted to existing pit setups.
Manual workshop pit covers
With their concertina action, Levanta's robust manual service pit covers are fast and easy to deploy. They keep not only your staff safe, but also other workshop visitors such as cleaners. By deploying a manual pit cover you can ensure that any gaps between vehicles on long pits are made safe. The system consists of a curtain of aluminium slats mounted on ball bearings. This curtain folds up like an accordion into the storage unit at the end of the workshop pit. This very compact storage unit allows the aluminium curtain to be quickly housed behind the access staircase. In a situation of longer service pits we have the option to have a cassette at each end so they meet in the middle. This simple system is very suitable for mechanical service pits or inspection pit in truck and bus workshops.
Features:
Easily manoeuvrable with 1 person up to 20.5m in length
Traction of less than 15 kg thanks to the compensation springs under the pit cover panels allowing a tolerable pull weight
Without residual risk of falling during installation
Work platform for the operator when shut as it can take weight safely
Capacity 1500 kg / m2
Category M2 reaction to fire classification
Minimal footprint in the pit maximising the working space in the workshop pit
Regulatory staircase (optional)
Completely resistant to hydrocarbons
Extruded aluminium construction
Proven for 10 years in workshops – durable
Automatic service pit covers
Retractable auto pit covers give you a quick and simple way to ensure safety for your workshop technicians around service pits. With the ability to open to any position, they provide either full or part exposure to the vehicle being serviced.
Their robust construction handles loads of up to 200kg, allowing your technicians to stand on the covers while servicing the front or rear of the vehicle. Each automatic pit cover is custom manufactured to the exact specifications of your service pit, ensuring the optimum performance and maximum vehicle throughput.
Features:
Can be fully automatic or Electro-pneumatic
Deployment of the dead man directives system
Very fast system reversibility (declutching)
Never Fail = manual operation allowing the covers to be opened manually in the event or air system failure.
Minimal footprint in the service pit allowing to maximise the working area of the workshop pit
In-built safety alarm and flashing beacon to indicate the movement of the cover
Anti-pinch bar as standard (safety device)
Fully compliant with machine directives 98/37 / CE and 2006/42 / CE
Fully compliant with the recommendations of CARSAT R468 & R469
Enquire about this product
Enquire about this product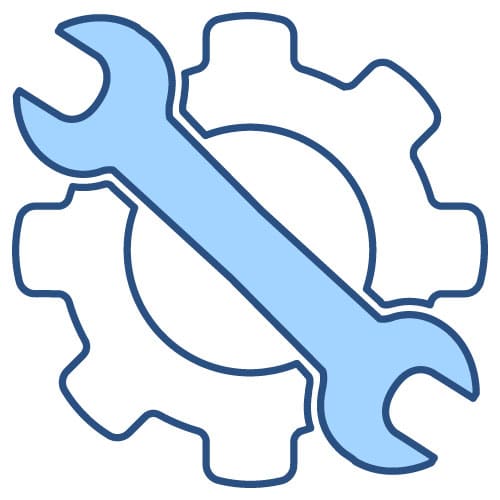 Servicing
Hoists and other equipment in your workshop need annual servicing and certification by law for you to continue working safely and productively in your business. With our 34-point checklist and manufacturer trained servicing agents, you can be assured that your workshop equipment will work when you need it do, with the minimum downtime!
We deliver Australia-wide
Levanta's national network of warehouses enables us to supply our workshop equipment direct to you, wherever your business is located right throughout Australia. Whether you need a service pit for a remote Pilbara mine or a 4 post hoist for a Sydney dealership workshop, we have delivery options to suit you.
Warranty
All Levanta products are backed up by an industry-leading warranty. We've invested our reputation into our quality brands, and we stand behind our products. Our dedicated team of design engineers work hard to detect and correct any issue – no matter how small – before it gets to our customers.