SFW40 Stenhoj wheel alignment lift
About SFW40 Stenhoj wheel alignment lift
Extra wide 4 post wheel alignment hoist
With a lift capacity of 4 tonnes, the SFW40 4 post lifting and wheel alignment hoist can accommodate wide a variety of light duty trucks and cars. Featuring adjustable multi-position levelling, integrated front radius plates and rear slip plates, and compatibility with all leading alignment instrumentation including 3D camera wheel alignment systems, this hoist is a must have for every serious workshop.
4,000kg lift capacity
Ideal for light duty trucks and cars
Multi-position levelling
Compatible with all leading alignment instrumentation
Commercial workshop 4 post alignment hoist
Engineered for durability and regular commercial use the SFW40 is a quick and trouble-free asset for busy heavy use alignment bays. Designed with a laundry list of key features and optional extras, you can be confident that this lift will be there for you over the long haul.
Multi-caster slip plates are fitted in the back and radius plates up front to allow for extremely precise, free-floating alignment, with dual radius plate positions allowing for better vehicle accommodation.
The heavy duty stainless steel lifting cables provide a great balance of strength, abrasion resistance and fatigue, while the dual-hub cable sheaves reduce stress, fatigue and wear on your hoist. Grease nipples are located on every sheave and sheave axle to make lubrication maintenance a breeze.
Stenhoj is the new breed of rugged 4 post hoists.
A great backbone to any workshop, the SFW40 is designed with a laundry list of key features, including extended runways to accommodate a wide variety of vehicle wheelbases, extra safety for your peace-of-mind and quality materials so you can be confident that your hoist is there for the long haul.
Using quality materials and engineered for longevity, this model features heavy duty aircraft cable specifically designed for lifting applications, built in lubrication to help keep critical parts well lubricated to simplify maintenance, and hidden hydraulic cylinder for maximum performance and reliability through minimum exposure to the elements.
Integrated eccentric brake system
Emergency stop switch
Electrical parking system in height adjustable ratchets
Hydraulic cylinder under right platform
Lifting and lowering by means of cables
Emergency lowering valve
Built in provision for jacking beam
2 Year Warranty
Enquire about this product
Enquire about this product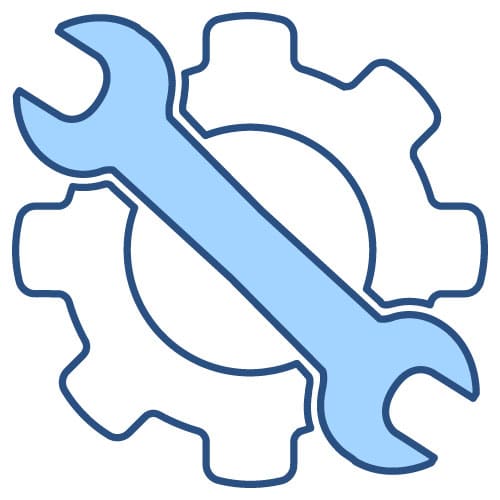 Servicing
Hoists and other equipment in your workshop need annual servicing and certification by law for you to continue working safely and productively in your business. With our 34-point checklist and manufacturer trained servicing agents, you can be assured that your workshop equipment will work when you need it do, with the minimum downtime!
We deliver Australia-wide
Levanta's national network of warehouses enables us to supply our workshop equipment direct to you, wherever your business is located right throughout Australia. Whether you need a service pit for a remote Pilbara mine or a 4 post hoist for a Sydney dealership workshop, we have delivery options to suit you.
Warranty
All Levanta products are backed up by an industry-leading warranty. We've invested our reputation into our quality brands, and we stand behind our products. Our dedicated team of design engineers work hard to detect and correct any issue – no matter how small – before it gets to our customers.