P100EH2 Electro-hydraulic press
2 Stage with enormous 100t capacity
About P100EH2 Electro-hydraulic press
100t capacity, two stage electro-hydraulic variable pressure press
The P100EH2 is a durable heavy duty two stage electro-hydraulic press with an enormous 100t capacity. Ideally suited for truck workshops and heavy industry, this dual stage pump press is perfect for high level productivity and precise working.
100t Capacity
Electro-hydraulic dual stage pump
Press speed 6.2mm/sec
Supplied with 2 vee blocks
The P100EH2 is a 100t capacity, two stage electro-hydraulic, variable pressure press that is ideally suited for truck workshops and heavy industry, featuring:
Dual stage electro-hydraulic pump
Press speed 6.2mm/sec
Traversing double-acting ram
Long 300mm stroke for dealing with demanding jobs
Variable pressure, can be set to any required tonnage up to 100t
Built-in pressure gauge at convenient eye level
Ram operated adjustment of table
The motor is 3x400V (can be switched to 3x230V)
Built-in safety overload valve
Wide, welded frame and press table ensuring high levels of flexibility
Removable ram end cap for mounting of various piston heads
Supplied with 2 vee blocks
| | |
| --- | --- |
| Capacity | 100 t |
| Stroke | 300 mm |
| Height | 2,040 mm |
| Width | 1,765 mm |
| Width between legs | 1,100 mm |
| Depth between legs | 325 mm |
| Press Speed | 6,2 mm/s |
| Return Speed | 8,3 mm/s |
| Weight | 1,215 kg |
Available Product Accessories
Different protection screens for all our presses & complies with CE regulations.
Press plate with set of piston heads (Ø 10, 12, 15, 17, 20, 22, 25, 30 mm, adaptor and rack).
Enquire about this product
Enquire about this product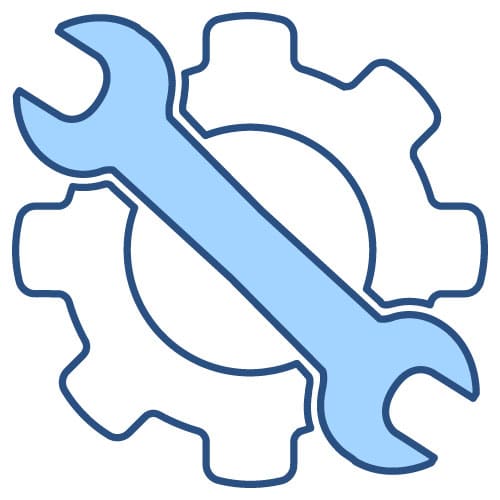 Servicing
Hoists and other equipment in your workshop need annual servicing and certification by law for you to continue working safely and productively in your business. With our 34-point checklist and manufacturer trained servicing agents, you can be assured that your workshop equipment will work when you need it do, with the minimum downtime!
We deliver Australia-wide
Levanta's national network of warehouses enables us to supply our workshop equipment direct to you, wherever your business is located right throughout Australia. Whether you need a service pit for a remote Pilbara mine or a 4 post hoist for a Sydney dealership workshop, we have delivery options to suit you.
Warranty
All Levanta products are backed up by an industry-leading warranty. We've invested our reputation into our quality brands, and we stand behind our products. Our dedicated team of design engineers work hard to detect and correct any issue – no matter how small – before it gets to our customers.