OMER KAR350 twin truck knuckle lift
Heavy duty lift with 35T capacity
About OMER KAR350 twin truck knuckle lift
Heavy Vehicle Lift System with Duel Synchronised Platforms
Perfectly suited for heavy duty lifting, the twin series knuckle lift gives you double the runway so you can get the job done! With a lift capacity of 35t this massive heavy duty knuckle lift is perfectly suited for lorries, trucks, buses and any other large capacity vehicle, and is available in surface or flush mount. The KAR 350 Twin System is an electro-hydraulic pantograph lift with vertical raising, free of interference on the floor and ideal for heavy vehicle maintenance and lifting.
35t lifting capacity
Flush or surface mount versions available
Electro-hydraulic pantograph vertical raising
Interference free floor space
Super duty synchronisation dual truck lift system
This electro-hydraulic pantograph lift with vertical raising can lift up to 35t, making it the ideal lift for heavy duty truck and bus maintenance and service workshops. The twin version can work individually or simultaneously with automatic synchronisation.
Designed with a strong and compact frame, the vehicle lift guarantees perfect stability on the runways, providing functionality, safety and consistent reliability.
| | |
| --- | --- |
| Lifting Capacity | 35T per lift |
| Lifting Height | 1,790 mm |
| Runway Length (options) | 9,000 / 10,000 / 11,000 / 14,500 mm |
| Collapsed Height | 390 mm |
| Air Operated | Safety locks |
| Gross Weight | 8,000 kg per lift |
| Lifting Time | 80 seconds |
| Motor | 415v / 3/50Hz / 7.5kW |
Galvanised option available on request
Pit cover plates available as an optional extra


Lifting strength
OMER paid particular emphasis to the lift's overall strength, with solutions specially developed for this model. These include tubular structure runways and smooth metal sheet to bear loads under the worst conditions (such as asymmetric loads).
Vertical leg design
Thanks to the original and innovative leg design, the knuckle lift has vertical movement. Another advantage of this solution is the discharge of the vertical forces on the foundation. The knuckle lift also features an electronic balancing system with automatic levelling.
Piston innovation
Housing of the piston in the upper part of the leg protects it against both dirt falling from vehicles, and damage from tools accidentally dropped by the technician.
No electronics
The master slave synchronism with "torsion bar" brought inside the control box offers easy maintenance and minimal downtime. Since no electronics are involved, the system remains mechanical/hydraulic.
Torque & deformation resistant platforms
No mechanical stress on the structure increases the lifespan of the unit. The box structure has more resistance to flections & torque, even with higher loads.
Open space working environment
Your technicians will experience more comfort and improved access to the vehicle maintenance workspace.
More stability – no sliding points
4 fixed points with no sliding points creates more stability and less resistance to torque or deformations. There are also no cantilever points on the platforms.
Safety features of the KAR250 knuckle lift system
Control console features dead man's buttons and is designed to be simple and intuitive.
Mechanical safety locks secure the lift while it's working. Piston air is used for the opening of mechanical safety locks.
Burst valve inserted at the back of each lifting piston with hydraulic hose for high pressures, and 5 different pressure relief valves.
The KAR 350 truck lift at-a-glance:
Lift Capacity of 35t
Embossed anti-slip finish on all platform surfaces
Runway levelling controlled by photo sensors
Allows perfect runways stability even with lift length of 15,000mm
Runway designed to accommodate rolling jacking beams
Mechanical lock on each lifting cylinder
No mechanical connection between the platforms
Mechanical locks on each lifting cylinder
Burst valve on each lifting slave cylinder
Qty 5 max. over-pressure valves
Photo sensors for runways levelling control
Acoustic warning and by-pass key when lift reaches 500 mm from collapsed position
Low voltage commands
Dead man control
Enquire about this product
Enquire about this product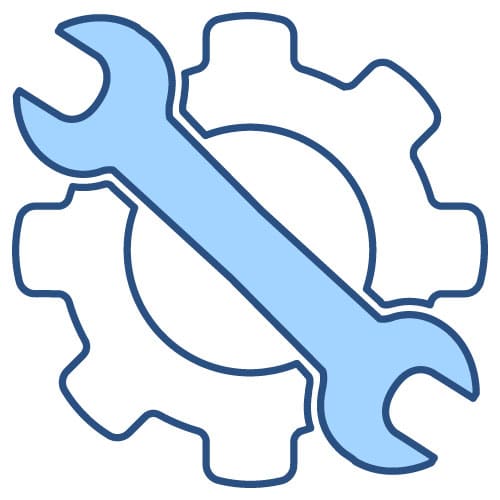 Servicing
Hoists and other equipment in your workshop need annual servicing and certification by law for you to continue working safely and productively in your business. With our 34-point checklist and manufacturer trained servicing agents, you can be assured that your workshop equipment will work when you need it do, with the minimum downtime!
We deliver Australia-wide
Levanta's national network of warehouses enables us to supply our workshop equipment direct to you, wherever your business is located right throughout Australia. Whether you need a service pit for a remote Pilbara mine or a 4 post hoist for a Sydney dealership workshop, we have delivery options to suit you.
Warranty
All Levanta products are backed up by an industry-leading warranty. We've invested our reputation into our quality brands, and we stand behind our products. Our dedicated team of design engineers work hard to detect and correct any issue – no matter how small – before it gets to our customers.