I-Track II heavy vehicle wheel aligner – Fixed
The world's fastest and most advanced fixed wheel aligner for heavy vehicles
About I-Track II heavy vehicle wheel aligner – Fixed
The world's fastest and most advanced fixed wheel aligner for heavy vehicles
The I-track II fixed is JOSAM's fastest wheel alignment system, and now more efficient than ever, with the ability to measure a 6×2 truck in less than 4 minutes!
I-track's speed and cutting-edge design will streamline your workflow and increase your profitability and productivity. It's ideal for high-volume workshops that are looking to perform up to 5 profitable wheel alignment services per day.
The I-track II offers many improvements over the earlier model:
All-new user interface is easier to use than ever
Touchless laser centreline tool offers more accurate wheel alignment reports
Magnetic wheel adaptors, long and short (optional)
JOSAM I-track II measures all heavy vehicles such as:
Trucks
Buses
Complete combinations (truck & semi-trailer)
| | |
| --- | --- |
| MEASURING RANGE | |
| Toe | ±25° |
| Camber | -5° … +10° |
| Caster | ±20° |
| KPI | ±20° |
| Max. turn | 60° |
| MEASURING ACCURACY | |
| Toe | ±0,25 mm/m (for each measuring head) |
| Camber | ±3 min (for each measuring head) |
| Operational Time | 12 h (on fully charged batteries) |
| Charging Time | 5 h |
| Laser | Class 2 |
Fast, accurate and repeatable measuring
With the JOSAM I-track II fixed wheel alignment system, a diagnosis of the alignment of a vehicle is faster and more efficient than ever before. With one designated position in  your workshop, wheel alignment and measurement diagnoses can be performed on an assembly line basis.
The biggest difference compared to the earlier system, is that the target scales for the JOSAM I-track II are mounted on the floor of the workplace. The only items that are mounted on the vehicle are the wheel adapters and the measuring heads. This means that vehicles (which earlier were difficult to measure on account of a lack of appropriate places to mount the measuring equipment), can now be measured without any problems.
The I-Track II system can be used simply to make a diagnosis, or in connection with an adjustment. Plus the surface that is used for wheel alignments can be utilised for other types of work when the system is not being used in the workshop.
The speed and precision of the JOSAM I-track II mean fewer work hours are needed for wheel alignments – therefore making the service more profitable for your business.
For an operator working alone, measuring a 6×2 vehicle takes less than four minutes. If there are two operators the measuring time can easily be cut in half.
During adjustment, the system shows live updated measuring values.
Available Product Accessories
Semi-trailer kit to suit I-Track II
Semi-trailer kit to suit I-Track II
Part Number: TRAILER KIT CLASSIC/16522
Additional semi-trailer kit to suit JOSAM I-Track II Wheel Alignment system
Twin Steer kit to suit I-Track II
Twin Steer kit to suit I-Track II
Part Number: JT 180PC K TWIN2/13922
Accessory kit for twin steer vehicles to suit JOSAM I-Track II system.
Part Number: 2MB-KEY
Tool for loosening the tie rod (toe adjustment) and steering bar.
Air driven vibration gun for tie-rods
Air driven vibration gun for tie-rods
Part Number: BAT-TRUCK
When lubrication and rust removal spray is not enough to soften up the tie rod, this air driven hand tool is the solution.
Enquire about this product
Enquire about this product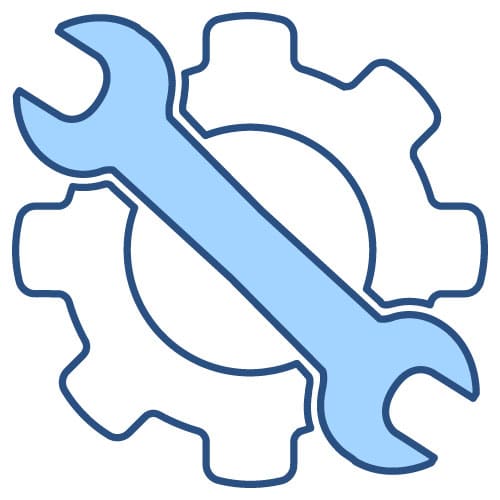 Servicing
Hoists and other equipment in your workshop need annual servicing and certification by law for you to continue working safely and productively in your business. With our 34-point checklist and manufacturer trained servicing agents, you can be assured that your workshop equipment will work when you need it do, with the minimum downtime!
We deliver Australia-wide
Levanta's national network of warehouses enables us to supply our workshop equipment direct to you, wherever your business is located right throughout Australia. Whether you need a service pit for a remote Pilbara mine or a 4 post hoist for a Sydney dealership workshop, we have delivery options to suit you.
Warranty
All Levanta products are backed up by an industry-leading warranty. We've invested our reputation into our quality brands, and we stand behind our products. Our dedicated team of design engineers work hard to detect and correct any issue – no matter how small – before it gets to our customers.