CSA10 industrial air compressor
Compact, pre-assembled and ready for use
About CSA10 industrial air compressor
Industrial air compressor for small and medium scale applications
The CSA 10/10 is an industrial option for compressed air production. They are compact, pre-assembled and ready for use. Designed for small and medium scale industrial applications, these units are ideal where space is limited or close proximity to the worksite is required.
Low noise emission
Premium electric motor
Easy access to internal components
A great high performance, silent series of air compressors that are simple to install and maintain, the CSA 10/10 is one of the top class of models available in the market today.
Modern and aesthetically designed, these belt driven, oil lubricated screw compressors offer a wide choice of variants and are built with quality components in a state of the art assembly plant.
The CSA 10/10 can fulfil industrial requirements up to 71cfm with maximum reliability and efficiency whilst ensuring user friendliness, easy serviceability and low noise levels, providing everything you want from a compressor with technology you can trust.
Motor Size: 10hp
Manufactured in accordance with ISO-9001 & ISO-14001 certification.
Low noise levels, from only 64 dB(A) achieved via the use of cabinet soundproofing, the silence of the air-end & anti-vibration mountings.
Highly efficient, European 'AIRTEC' rotary screw air-end.
Sophisticated, energy saving, user friendly 'ES-3000' electronic controller.
Premium EFF1, IP55 electric motor.
Combined air-cooler & oil-cooler, in aluminium with fine fins.
External, cabinet, intake air, pre-filter mat.
High efficiency spin-on air/oil separator element, resulting in oil carryover of only 2-3 ppm (before external line filters are even reached).
Air Centre models feature high pressure (1400 kPa), air receivers certified toAS1210.
Star-Delta motor start.
Compliant with Australian OH&S regulations.
12 month warranty
Easy access to all internal components (3 panels facilitates access to all compressor components) for ease of service.
Spin-On' style oil filter & air/oil separator elements (just like a car oil filter).
Enquire about this product
Enquire about this product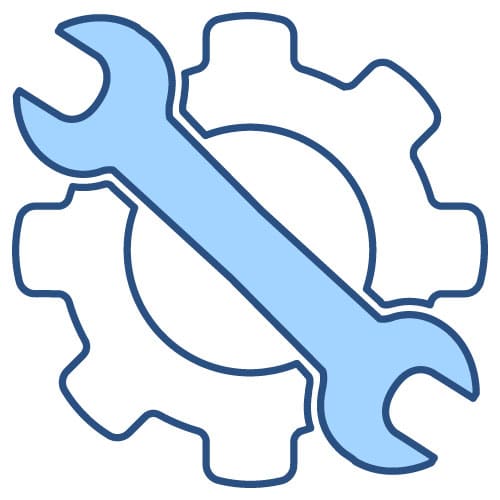 Servicing
Hoists and other equipment in your workshop need annual servicing and certification by law for you to continue working safely and productively in your business. With our 34-point checklist and manufacturer trained servicing agents, you can be assured that your workshop equipment will work when you need it do, with the minimum downtime!
We deliver Australia-wide
Levanta's national network of warehouses enables us to supply our workshop equipment direct to you, wherever your business is located right throughout Australia. Whether you need a service pit for a remote Pilbara mine or a 4 post hoist for a Sydney dealership workshop, we have delivery options to suit you.
Warranty
All Levanta products are backed up by an industry-leading warranty. We've invested our reputation into our quality brands, and we stand behind our products. Our dedicated team of design engineers work hard to detect and correct any issue – no matter how small – before it gets to our customers.