BM65 Roller Brake Tester "all-in-one" Inspection Pit
About BM65 Roller Brake Tester "all-in-one" Inspection Pit
Levanta's BM65 is a unique, all-in-one solution for workshops looking for a brake tester, play detector with inspection capabilities but without the space or requirement to build a complete inspection pit in their workshop. The plug and play galvanized steel inspection pit can be used indoor or outdoors and comes pre-assembled including the brake tester, play detector, lighting, hydraulic inspection floor, integrated sump tank, side entrance stairs (either left or right), safety rails, and optional hydraulic aluminium cover (for outdoor application). The BM65 can be installed directly on a sand-base without the need for concreting, making it suitable for a wide range of locations and perfect for businesses looking to get maximum value from the space available.
Manufactured with hot galvanised steel and aluminium
 Incorporated brake tester and play detector
 1000mm or 1250mm rollers
 Hydraulic lifting inspection floor (max lifting height 40cm) to assist with inspections.
 Integrated sump-tank for easy management of waste and avoidance of connection to trade waste.
 Lighting in the pit and optional external lighting
 Access via stairs on either LHS or RHS, depending on installation
 Installation directly on a sand-base without need for concreting
 Optional Hydraulic Aluminium cover with remote control
An all-in-one solution
The core benefit of this all-in-one solution is the ability to have access underneath the vehicle, via access steps on the left or right of the BM65 (depending on the area requirements)  for quick inspections especially when using the play detector. The operator can walk through the 1600mm operator tunnel into the inspection area fitted with a slip-safe rubber floor. To allow for even easier access the floor of the inspection pit area itself can be hydraulically lifted via a remote control raising the technician by up to 40cm to allow greater access to the underside of the vehicle. A pit safety system is also in place to stop the brake tester operating whilst a technician is in the pit inspection area.
Outdoor Test Lane Application
The BM65 has a fully galvanised steel structure  and has been designed for outdoor use and  can be supplied with an optional aluminium hydraulic cover to protect the brake tester from the elements. The aluminium cover is also designed with safety in mind and unless fully open will not allow power to the test equipment so that it cannot inadvertently be started  or roller bed lifted when the cover is not open.
Compact & Ease of Use
The inspection pit measures a compact 4270mm long x 2180mm wide with a depth of only 1808mm. The BM65 comes equipped either with the standard 14200 inground brake tester or the 18200 load simulation brake tester from Levanta depending on the workshop needs. Both brake testers have 1000mm rollers and are capable of testing axles of 16,000kg and come with the latest wireless tablet interface to allow for one man testing from the comfort of the driver's seat. On request roller lengths of 1250mm can also be supplied for vehicles with a wider wheel base.
Available Product Accessories
Hydraulic Aluminium Cover
Hydraulic Aluminium Cover
Hydraulic Aluminium cover with remote control for Levanta's BM65 Roller Brake Tester "all-in-one" Inspection Pit. This ensure complete protection and safety when installed in outdoor applications.
BM53000F In-Ground Play Detector
The BM35000F in-ground play detector consists of a power unit and 2 heavy galvanised steel plates, driven by hydraulic rams. The powerful in-ground shakers can reveal even the smallest amount of play in a vehicle's suspension and steering components.
In addition to Levanta's range of Roller Brake Testers, BM has developed a number of different load simulation systems for heavy vehicles, ranging from conventional axle load simulation, to the unique chassis load simulation system.
Enquire about this product
Enquire about this product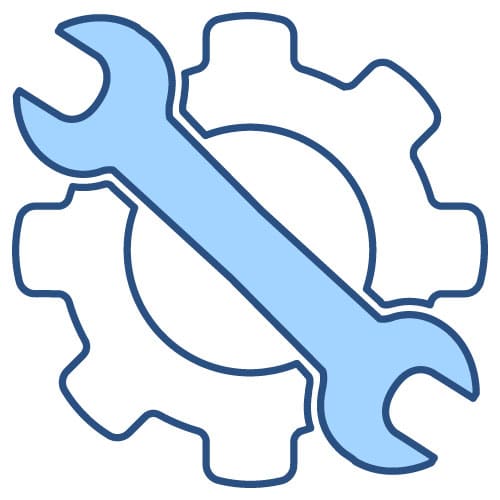 Servicing
Hoists and other equipment in your workshop need annual servicing and certification by law for you to continue working safely and productively in your business. With our 34-point checklist and manufacturer trained servicing agents, you can be assured that your workshop equipment will work when you need it do, with the minimum downtime!
We deliver Australia-wide
Levanta's national network of warehouses enables us to supply our workshop equipment direct to you, wherever your business is located right throughout Australia. Whether you need a service pit for a remote Pilbara mine or a 4 post hoist for a Sydney dealership workshop, we have delivery options to suit you.
Warranty
All Levanta products are backed up by an industry-leading warranty. We've invested our reputation into our quality brands, and we stand behind our products. Our dedicated team of design engineers work hard to detect and correct any issue – no matter how small – before it gets to our customers.