LiftMax BL-475EW wireless screw mobile column lift
The latest technology in wireless mobile column lifts
About LiftMax BL-475EW wireless screw mobile column lift
The latest technology in wireless mobile column lifts
Lift 7.5t per column with the LiftMax heavy duty wireless mobile column truck lifts. Engineered to be robust, versatile and easy to manoeuvre, each column is identical, making for fast and easy commissioning. Extremely compact, these units are easily stored, keeping your busy workspace clear when not in use. Providing you with superior durability and extended work life, these lifts have only 10 moving parts in comparison to other lifts that have over 150, making these mobile column lifts far more reliable.
Combination lift capacity of up to 60t
Easy maintenance and long life with only 10 moving parts
Low profile 140mm minimum foot height
Optimum manoeuvrability
Easily store out of the way when not in use
Safety: The screw system is naturally irreversible, which means the lift will never drop dramatically or unexpectedly, keeping your vehicles and your team safe.
Reliability: While other portable lifts have as many as 150 moving parts, the Lift Max mobile column lift has minimal. Which means it's much more reliable and easier to maintain for the duration of their long working lives.
Accuracy: You can carry out even the finest maintenance operations easily with Lift Max's excellent speed/accuracy ratio and ±25mm synchronisation. Also, no airlocks mean the lifted load won't drop suddenly in the middle of a delicate procedure.
Flexibility: Work at the height you prefer, no matter who the operator is when the lift is in use, for greater comfort and safety.
Sturdy and solid: Lifting forks are set to fit super single tyre rims, with fork reducers available for cars and vans.
User-friendly: With simple "plug&play" installation and "dead man" style buttons, these portable lifts are exceptionally easy to use.
Easy to maintain: Just grease it up twice a year – no special tools required! And the industrial programmable relay means no need for a proprietary electronic card.
Versatility: The low profile 140mm foot makes it suitable for lifting even low-floored vehicles (such as buses).
After sales service and parts: Our specialist service technicians are available 24 hours a day for assistance or call outs. In order to minimise downtime, we keep spare parts in stock at our Brisbane warehouse, and ensure that all service vehicles carry the most commonly required spares.
Lifting Capacity:
16,530 lbs. / 7,500 kg (per Mobile Column)
Tyre Characteristics:
from 960 to 1155 mm
Safety:
Ratchet with only 2.5 mm step
Lifting Speed:
500 mm/min
Motor:
1.8 kW
Battery:
2 x 12V – 100Ah
Power:
Electronic 3-Step charger
1Ph / 240v / 50Hz
Protection Level::
IP54
Noise Level:
< 70 dB
LiftMax Wireless Mobile Column Lifts – Compact and Powerful!
The LiftMax Wireless Mobile Column Lifts are powerful, portable and always ready to go when you need maximum lifting power. Ideal for lifting cars, trucks or buses, these robust hoists can lift up to 7.5t per column, with a standard four strong combination you can lift up to 30t. By utilising the maximum set combination of up to 8 columns, you can reach an unprecedented total lifting capacity of 60t.
If your business is land locked, or you have limited existing space within your workshop, then these mobile column lifts are the perfect solution to your space needs. Once you get your heavy lifting jobs done, you can reclaim your much needed space by simply storing them away. Once set of column lifts takes up less than two pallet spaces when stored.
Each mobile hoist weighs only 400kg, which is up to 30% less than any other make available on the market, making them easy to manoeuvre is their ergonomic design draw bar. With a Levanta two year part and labour warranty, plus a 10 year structural warranty, these flexible column lifts pay for themselves.
Power where you need it
Standard lifting capacities of 7,500kg per column (total capacity of 28 to 30 tonnes) — easily extended to a total lifting power of 60 tonnes.
Compact and Convenient
Lets you get the job done, and reclaim the space once it's finished. Simply store them away — one set of them takes up less than two pallet spaces!
Outstanding Manoeuvrability
Weighing only 435kg (up to 30% less than other makes), they're easy to manoeuvre with the ergonomic drawbar.
Enquire about this product
Enquire about this product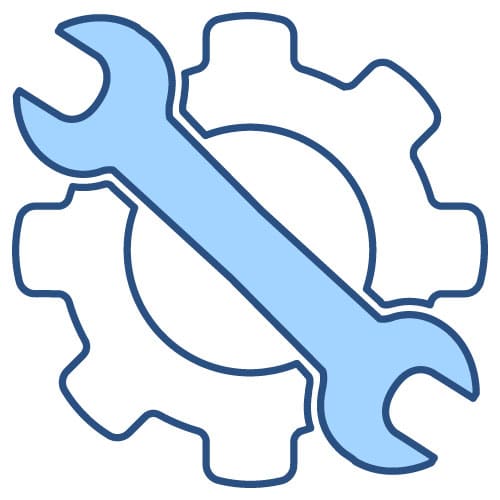 Servicing
Hoists and other equipment in your workshop need annual servicing and certification by law for you to continue working safely and productively in your business. With our 34-point checklist and manufacturer trained servicing agents, you can be assured that your workshop equipment will work when you need it do, with the minimum downtime!
We deliver Australia-wide
Levanta's national network of warehouses enables us to supply our workshop equipment direct to you, wherever your business is located right throughout Australia. Whether you need a service pit for a remote Pilbara mine or a 4 post hoist for a Sydney dealership workshop, we have delivery options to suit you.
Warranty
All Levanta products are backed up by an industry-leading warranty. We've invested our reputation into our quality brands, and we stand behind our products. Our dedicated team of design engineers work hard to detect and correct any issue – no matter how small – before it gets to our customers.