JOSAM Cam Aligner heavy vehicle wheel aligner
Camera technology for fast & accurate measurement
About JOSAM Cam Aligner heavy vehicle wheel aligner
Camera technology for fast & accurate measurement
This compact wheel alignment system enables truck and bus workshops, as well as tyre service centres, to offer wheel alignment services quickly and accurately.
Wheel angles like:
Toe, steering box position, camber, out of square, parallelism, and axle offset
Castor, KPI, Toe Out On Turns, and max turn
…are measured using our patented camera technology with the chassis centre line of the vehicle as reference.
Why align your vehicle wheels?
By measuring and adjusting wheel angles on a vehicle, fuel costs and tyre wear are reduced. At the same time comfort, security and running characteristics are improved. This leads to a better economy and environment for everyone. It also means that the vehicle travels on the highway without taking up as much space as an incorrectly aligned vehicle would.
Enabled by the unique rolling method, toe and camber measurements may be taken while the vehicle is in driving position. No lifting of the axles with run-out compensation is required. Alternatively, you can operate the system with standard run-out procedure.
Wireless technology is used for transmitting data between measuring units and the computer. The computer software guides the user through the measuring process and prints out measurement reports of values, before and after alignment.
| | |
| --- | --- |
| Toe | ±40 mm/m |
| Camber | -6° |
| Caster | ±20° |
| KPI | ±20° |
| Max. turn | 65° |
| MEASURING ACCURACY | |
| Toe | ±0,2 mm/m (for each camera) |
| Camber | ±3 min (for each camera) |
| Operational Time | 14 h (on fully charged batteries) |
| Charging Time | 3 h |
The Rolling Method
The measuring is carried out as the vehicle stands on the floor, followed by rolling the vehicle so that the wheels turn half a turn and the cameras automatically take the readings.
This method allows the camera system to measure before, during and after rolling, without the need for any run-out compensation. Toe and camber values will be displayed automatically and adjustments can be made if needed.
The axle offset value together with out of square is also presented as a result of the measurement.
By adding two more wheel adapters two axles can be rolled and measured simultaneously.
Available Product Accessories
Inclinometer kit to suit Cam Aligner
Inclinometer kit to suit Cam Aligner
Part Number: CA ANGLE K/72008
The inclinometer kit can automatically compensate when using the JOSAM Cam-Aligner system on an uneven floor.
Twin steer kit to suit Cam Aligner
Twin steer kit to suit Cam Aligner
Part Number: CA TWIN K/72102
Accessory kit for twin steer vehicles to suit JOSAM Cam Aligner system.
Part Number: CA ALU K/72103
Magnetic wheel adapter kit for aluminium rings, to suit JOSAM Cam-Aligner
Part Number: CA BUS K/72244
The suction cap bracket allows the self centering bus adapters to attach to vehicle bodywork materials such as aluminium, plastic and stainless steel.
JOSAM Cam-aligner storage cabinet
JOSAM Cam-aligner storage cabinet
Part Number: CA1120
Small, lockable cabinet on wheel – for storage of the JOSAM Cam-Aligner.
Part Number: 2MB-KEY
Tool for loosening the tie rod (toe adjustment) and steering bar.
Air driven vibration gun for tie-rods
Air driven vibration gun for tie-rods
Part Number: BAT-TRUCK
When lubrication and rust removal spray is not enough to soften up the tie rod, this air driven hand tool is the solution.
Enquire about this product
Enquire about this product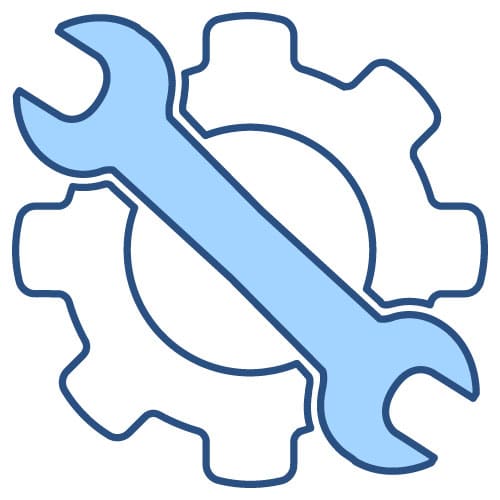 Servicing
Hoists and other equipment in your workshop need annual servicing and certification by law for you to continue working safely and productively in your business. With our 34-point checklist and manufacturer trained servicing agents, you can be assured that your workshop equipment will work when you need it do, with the minimum downtime!
We deliver Australia-wide
Levanta's national network of warehouses enables us to supply our workshop equipment direct to you, wherever your business is located right throughout Australia. Whether you need a service pit for a remote Pilbara mine or a 4 post hoist for a Sydney dealership workshop, we have delivery options to suit you.
Warranty
All Levanta products are backed up by an industry-leading warranty. We've invested our reputation into our quality brands, and we stand behind our products. Our dedicated team of design engineers work hard to detect and correct any issue – no matter how small – before it gets to our customers.