BM18200 Lifting Bed Roller Brake Tester
About BM18200 Lifting Bed Roller Brake Tester
The BM18200 is a roller brake tester suitable for both light and heavy vehicles. It features hydraulic lifting beds for load simulation. Each roller bed is lifted on 4 hydraulic cylinders and is controlled by software that has built-in safety features protecting the vehicle and operator during the brake test. The BM18200 can lift 16 Ton axle loads to an industry-leading height of 255 mm above floor level.
Retrofit without civil work into most popular subframes
Hot galvanised for long lifetime
IT system using latest app technology for smartphone and tablet
The most comprehensive load simulation system program
| | |
| --- | --- |
| Maximum Axle Load | 20,000Kg |
| Lifting Capacity | 16,000Kg |
| Lifting Height | 225mm |
| Roller Diameter | 260mm |
| Roller Length | 1000mm(standard)/1250mm/1600mm |
| Test Speed | 2.7km/h |
| Power Requirement | 50A 3PH, N+E Outlet |
| Warranty | Two Years Parts & Labour |
Retrofit without civil work into existing subframes
The design of the BM18200 allows the roller bed to be retrofitted into most popular subframes without need of civil works. This includes both older BM brake tester models (with the exception of the BM14200 sub frame), and those from other companies.
Robust lifting-bed design
BM Autoteknik A/S was the first company to develop a lifting roller bed brake tester in 1979 (today known as model BM17200). The BM18200 design is based on over 40 years of experience with this kind of roller brake tester.
The durability of the hydraulic lifting system is enhanced by an integrated control system. This feature balances the vertical lifting movement and prevents the roller bed from being twisted during lifting when the axle is not fully centralised in the roller bed.
The BM18200 is hot galvanised for optimal protection against corrosion. It is additionally equipped with heavy duty bearings, gear motors designed for load simulated brake tests and strong shock-absorbers for controlling the centre roller. This combination ensures high reliability and low maintenance cost over the lifetime of the brake tester.
BM FlexCheck Windows Software
The BM14200 is supplied with a Windows PC, Colour Laser Printer and a Windows based Tablet PC. The BM Assist guide allows users to easily and efficiently test a multi-axle vehicle in a matter of minutes. The system can be equipped with an optional external flat screen display if required.
The PC and Tablet allow for easy configuration and management of vehicles, as well as recording all completed tests. The database is searchable so you can recall every test for a specific vehicle or customer and re-print the results.
Tablet PC Control
The included tablet enables single-man operation, and is designed to be easily read and interpreted during the test. It displays a gauge with a double brake force scale from 0 – 8 kN and 0 to 40 kN. In addition to the Analogue gauges, the brake force is also displayed digitally. The tablet provides live display of weight, efficiency, imbalance, ovality and can also display a graph of brake force over time to give the user a visual indication of brake performance.
Additional Load Simulation Options
In some applications it is not sufficient to lift the roller bed alone. In situations where a greater weight is needed, the BM18200 can be supplied with a Chassis Load Simulation system, consisting of either cassettes mounted in the C-tracks on the pit edges or consisting of skates mounted on I-steel tracks in the pit floor. Each cassette or skate is fitted with a 5 ton hydraulic cylinder, which pulls down the chassis or axle to simulate the load. Alternatively, the BM18200 can be supplied with passive cassettes or skates, where the chassis or axle is simply attached via slings and the load simulation is obtained by lifting the BM18200 roller bed.
Available Product Accessories
BM53000F In-Ground Play Detector
The BM35000F in-ground play detector consists of a power unit and 2 heavy galvanised steel plates, driven by hydraulic rams. The powerful in-ground shakers can reveal even the smallest amount of play in a vehicle's suspension and steering components.
In addition to Levanta's range of Roller Brake Testers, BM has developed a number of different load simulation systems for heavy vehicles, ranging from conventional axle load simulation, to the unique chassis load simulation system.
Prefabricated Inspection Pit
Prefabricated Inspection Pit
Brake Testers can be installed either in front of, or split with a test bed on either side of the Prefab Inspection Pit, providing easy access to fit the Load Simulation chains or to use the Shakers to prevent having to crawl under the vehicle.
Enquire about this product
Enquire about this product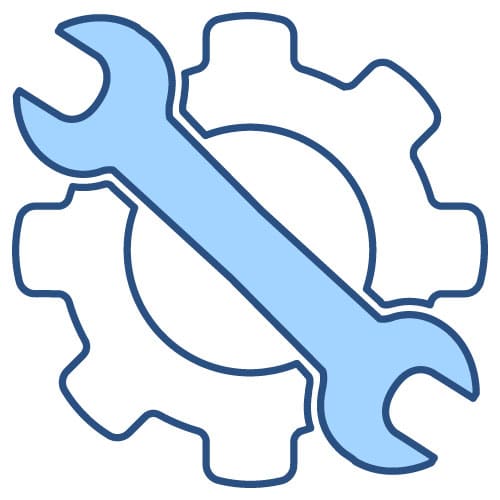 Servicing
Hoists and other equipment in your workshop need annual servicing and certification by law for you to continue working safely and productively in your business. With our 34-point checklist and manufacturer trained servicing agents, you can be assured that your workshop equipment will work when you need it do, with the minimum downtime!
We deliver Australia-wide
Levanta's national network of warehouses enables us to supply our workshop equipment direct to you, wherever your business is located right throughout Australia. Whether you need a service pit for a remote Pilbara mine or a 4 post hoist for a Sydney dealership workshop, we have delivery options to suit you.
Warranty
All Levanta products are backed up by an industry-leading warranty. We've invested our reputation into our quality brands, and we stand behind our products. Our dedicated team of design engineers work hard to detect and correct any issue – no matter how small – before it gets to our customers.