BM14200 In-Ground Roller Brake Tester
About BM14200 In-Ground Roller Brake Tester
The BM14200 is a strong in-ground brake tester primarily for heavy vehicles, but can accurately test any vehicle with an axle load up to 20t. Designed for workshop and vehicle inspection applications, this brake tester unit features a long range of options, allowing a configuration which can meet most customer requirements. The system has some great features, including:
Simple Guided Test
Accurate and repeatable measurements of key items
Complies to the Australian & New Zealand Standards and Government requirements
Test a wide range of vehicles
Automatic axle weighing
Service line and cylinder air pressure measurement
Tablet PC control
All tests saved to database
24-month warranty of parts and labour
Optional chassis load simulation
Optional air pressure testing
The BM14200 is the result of over 40 years of development and is the mainstay of many vehicle test stations around the world including Europe, UK, Australia and New Zealand.
The advanced technology that is included in the BM14200 machine gives you peace of mind, knowing that it will produce results that you can rely on, with a quicker test time to enhance the ROI.
| | |
| --- | --- |
| Maximum Axle Load | 20,000Kg |
| Roller Diameter | 260mm |
| Roller Length | 1000mm(standard)/1250mm/1600mm |
| Test Speed | 2.7km/h |
| Power Requirement | 50A 3PH, N+E Outlet |
| Warranty | Two Years Parts & Labour |
BM FlexCheck Windows Software
The BM14200 is supplied with a Windows PC, Colour Laser Printer and a Windows based Tablet PC. The BM Assist guide allows users to easily and efficiently test a multi-axle vehicle in a matter of minutes. The system can be equipped with an optional external flat screen display if required.
The PC and Tablet allow for easy configuration and management of vehicles, as well as recording all completed tests. The database is searchable so you can recall every test for a specific vehicle or customer and re-print the results.
Tablet PC Control
The included tablet enables single-man operation, and is designed to be easily read and interpreted during the test. It displays a gauge with a double brake force scale from 0 – 8 kN and 0 to 40 kN. In addition to the Analogue gauges, the brake force is also displayed digitally. The tablet provides live display of weight, efficiency, imbalance, ovality and can also display a graph of brake force over time to give the user a visual indication of brake performance.
Large Chain Wheels
When a brake tester is used for the testing of axles, which are semi or fully laden, more stress is added to the chain system. Failing to maintain correct tension of chains has the potential to increase the risk of gear and motor damage.
In order to reduce required maintenance of chains and increase the life of the gears, motors and other components, the BM14200 is supplied with large chain wheels. Research suggests a stress reduction of approximately 33% and a reduction of required chain adjustment from four times to once a year. Due to these factors and the way the twin chain wraps around the large chain wheels, the chance of chain break is virtually nil.
Large middle roller and improved damping system
The BM14200 is supplied with 80mm diameter middle rollers, which provide a better contact with deep tread tyres. The damping system of the middle roller on BM14200 also enhances strength, lifetime and reliability.
Heavy Duty Bearings
The BM14200 is equipped with heavy duty bearings, which are designed to meet the extreme loads experienced when applying the brakes to lock of a fully loaded vehicle and to absorb chock loads if/when an axle is driven hard into the rollerbed.
Improved design of automatic weighing system
The BM14200 is equipped with higher quality weight transducers, which are less sensitive to stress and have a superior crimp-characteristic. The rollerbed is "hung" in the weight transducers when placed in the sub frame. The benefit of this design is less sensitivity of the accuracy to forward and backward forces and other vertical and horizontal movements of the rollerbed.
Robust Design Leads to Lower Maintenance Cost
The advanced roller surface is aimed at maximising roller life and maintaining the correct co-efficient of friction to match the road surface.
As standard the BM14200 is supplied with hot galvanised sub-frames, which are concreted into the ground before the actual brake tester is installed. All other metal surfaces are galvanised too, this provides you with a long service life from your investment.
The equipment is supplied with a 24 month parts and labour warranty. The annual servicing and calibration is carried out by Levanta's factory trained technicians.
Available Product Accessories
BM53000F In-Ground Play Detector
The BM35000F in-ground play detector consists of a power unit and 2 heavy galvanised steel plates, driven by hydraulic rams. The powerful in-ground shakers can reveal even the smallest amount of play in a vehicle's suspension and steering components.
In addition to Levanta's range of Roller Brake Testers, BM has developed a number of different load simulation systems for heavy vehicles, ranging from conventional axle load simulation, to the unique chassis load simulation system.
Prefabricated Inspection Pit
Prefabricated Inspection Pit
Brake Testers can be installed either in front of, or split with a test bed on either side of the Prefab Inspection Pit, providing easy access to fit the Load Simulation chains or to use the Shakers to prevent having to crawl under the vehicle.
Enquire about this product
Enquire about this product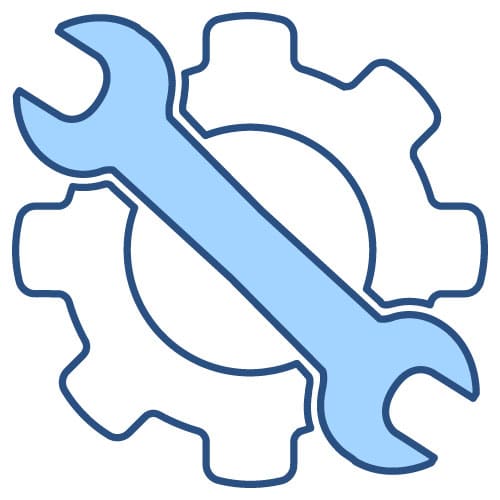 Servicing
Hoists and other equipment in your workshop need annual servicing and certification by law for you to continue working safely and productively in your business. With our 34-point checklist and manufacturer trained servicing agents, you can be assured that your workshop equipment will work when you need it do, with the minimum downtime!
We deliver Australia-wide
Levanta's national network of warehouses enables us to supply our workshop equipment direct to you, wherever your business is located right throughout Australia. Whether you need a service pit for a remote Pilbara mine or a 4 post hoist for a Sydney dealership workshop, we have delivery options to suit you.
Warranty
All Levanta products are backed up by an industry-leading warranty. We've invested our reputation into our quality brands, and we stand behind our products. Our dedicated team of design engineers work hard to detect and correct any issue – no matter how small – before it gets to our customers.